Clinical Supervision Training – UKCP Accredited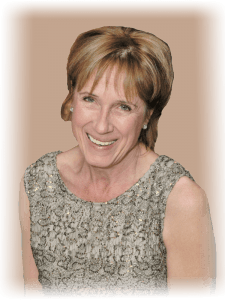 Why Complete Training in Clinical Supervision?
This UKCP accredited course is designed for those whose work involves the supervision of others within the helping professions,this course consists of a five-day stand-alone intensive training, which can be completed in conjunction with two additional 3-day workshops for Diploma Certification
Increasingly, governing bodies are moving towards supervisors undertaking professional training in supervision and the introduction of a register of supervisors. The course will appeal to Psychologists, Counsellors, Psychotherapists, Social Workers, Nurses, the care and mental health sectors and teachers as well as others in the helping professions. It is suitable for novice supervisors as well as those with experience in the field who are looking to improve and extend their practice, consolidate their learning and gain a qualification in
Learning focuses on advancing knowledge, skills and reflexivity in individual supervisory practice; this is experienced through consideration of a range of theoretical perspectives alongside practical sessions.

Key areas covered include:

• The Supervisory relationship
• Developmental stages in supervision
• Systemic models of supervision
• Interpersonal Process Recall (IPR)
• Transference and counter-transference in the supervisory relationship
• Values and ethics
• Developing supervision skills, practice and assessment
• Self & Peer Assessment
Certificate in Clinical Supervision
The Certificate in Clinical Supervision Skills will be awarded on satisfactory completion of the five day July training course that must include a pass in the self & peer assessment of supervision skills.
Diploma in Clinical Supervision
In order to meet the criteria for the Award of the Diploma in Clinical Supervision Skills, the following must all be satisfactorily met:
Full attendance of all training modules
A minimum of 40 hours experience as a supervisor
Attendance at, two 3-day Diploma in Supervision workshops organised at Northern Guild and scheduled every other academic year
Ten hours supervised supervision by a Northern Guild recognised supervisor together with a satisfactory report from that supervisor
A satisfactory recording of a supervision session of 15 minutes duration.
Satisfactory completion of a 2,000 word paper on supervision in which the philosophy, theory and methodology of supervision are demonstrated
Criteria 2 – 6 must normally be met within 12 months of completing the course. Extension of submission may be negotiated. Those submitting under an extension will be required to meet any changes to costs for certification.
5-Day Intensive Training 'Summer School' at our Newcastle Centre (Part 1). Dates and times:
Monday 3rd to Friday 7th July  2023;  Times: 10am to 6pm, except 4pm finish on the Friday;
The two 3-day Diploma in supervision workshops (Part 2) are next taking place in the academic year 2023-24.
Part 1: 5-Day Intensive Training "Summer School" £875
Part 2: Costs are available upon request
To apply, please upload your CV and a covering letter addressed to the Courses Administrator, Sarah Bell, via the online application form below:
Once accepted to the course you will receive a letter of confirmation and further details including a request for payment. Your place will be confirmed when payment is made. Payment options may be available for those who are self funding. Please contact us for further information.